As I'm guessing most folks reading this know, things are starting to get a bit better out there. Longer and warmer days, leaves are coming in, flowers are starting to bloom, and more and more people are getting vaccinated!

I've been fully vaccinated for a couple of weeks now but have been waiting till the rest of my pod had joined me in that to start appreciating some of the privileges of my improved immunity. Like getting my very first mani-pedi in over a year. Someone seriously needs to come over and properly appreciate my perfectly pampered feet.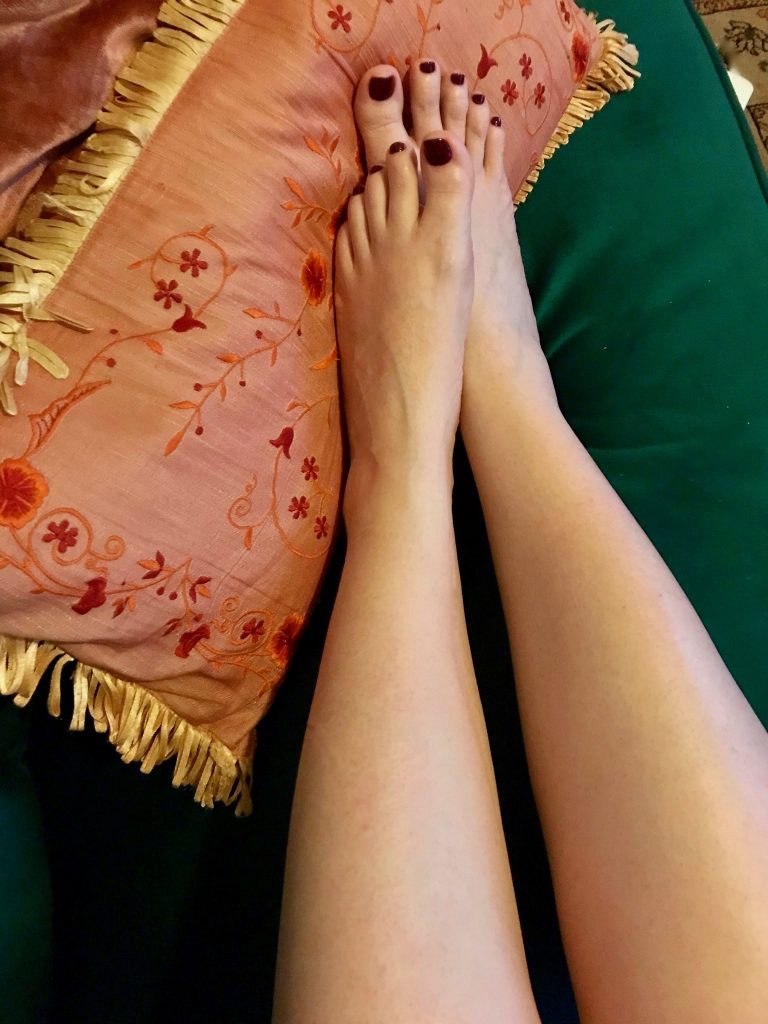 It also means that I can now adjust my Best Practices to reflect CDC social recommendations for interactions among vaccinated and unvaccinated people. I've updated the information on the FAQ, Games, and Contact pages of this site to reflect my new protocols but here they are in one shot (see what I did there) with a few more specifics:

1) I am again offering in-person chats and coaching sessions, though phone/video sessions are still also welcome.
2) Two hour domination sessions are back on the menu. If you're interested in more time than that it will definitely require a deposit, but it's also a possibility again.
3) If you are also fully vaccinated, which means a full two weeks out from your second dose for Pfizer or Moderna or two weeks out from your first dose of Johnson and Johnson, and you can present your vaccination card in person to prove it, you will most likely be able to session mask free if you want to.

4) You don't have to session mask free and can still request that I remain masked even if you are also fully vaccinated.

5) If I have any concerns about your health or mine I may still stay masked or request that you remain mostly or fully masked even if you are fully vaccinated.

6) Reasons why I might ask that you stay masked despite being vaccinated: you or I have any current health issues/concerns that might involve a compromised immune system; you recently got off an airplane; you have or work with kids; you work in a high contact/traffic environment.

7) I'm very excited to see folks again, it's been a long year for everyone. But if you're heart set on certain games that are complicated by face coverings and you haven't achieved the qualifying immunity to play mask-free yet, either adjust your expectations for our time together, or wait a little longer, let that need sit and simmer till you get your shots.

8) Asking me to indulge your impatience by compromising my Covid protocols, as with any request to relax my clearly stated boundaries, is a quick way to terminate our interaction. Don't do this.

I look forward to the fast approaching day when everyone will both qualify for, and be able to access, vaccination. I have much sympathy for folks who are still waiting on either or both of those fronts. I take comfort that every predictive date to qualify more folks keeps getting moved up just as distribution is getting more streamlined, and every person already vaccinated is helping make the world a safer place for folks who haven't had their chance yet.

In any event, my excessively libidinous appetite, spurred on by my own playtime embargo, isn't likely to abate anytime soon. I also have most of a year to make up for. So if you need to wait a little longer to feel safest, I'll still be just as eager to see you when you make that call. But for those of you ready to get back at it, nows a great time to take advantage of less competition for my time and attention.