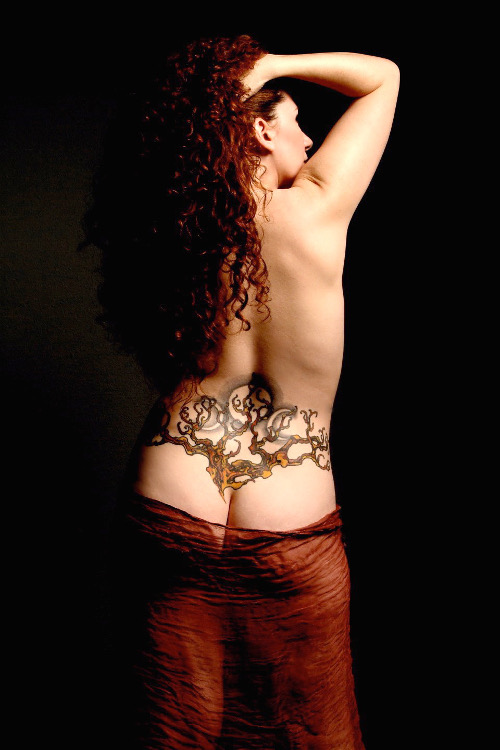 Here are some very nice things that some of the people who have met me have had to say.  A quick search of my name will also turn up reviews on TER.  
"An afternoon with you is always full of fun, delight and mischief."
"Thank you sooooo much for the play time together last week. I can't remember having a more intense orgasm, ever! I think you know exactly how to get me to that point of no return, and then prolong it with your very intense controlled play.  You have filled our time together with great happiness for me."
"Wow!! Thank you for a very memorable afternoon. Although my experience is somewhat limited, I have never had such a beautiful top give of so much emotional and physical energy in a session. Thank you. My fervent hope is that you also enjoyed yourself. It sounds corny, but that hope fulfilled is actually the one thing that really completes the circuit for me. Thanks for being yourself and being so wonderfully playful and intimate in the alternative way of things. I have been with high protocol ladies who play at the ice maiden so completely that one feels very small and sad afterwards. Sorry for the rambling and ineloquent speech during our couch session. No matter how composed and nonchalant one tries to be, the innate nervousness about playing for the first time with a beautiful young woman is a bit overwhelming. It must be more than slightly amusing for you to see the lads just about to climb out of their skins or off the end of the couch. But, as the reviews have said, you are wonderful at diffusing the tension. Your style of play is fascinating and wonderful. I'll never look at a four poster canopy bed in the same way again. You do an old heart a world of good."
"This evening thanks to You I had the most intensive experience of my life. You will be always in my mind."
"Your session is actually very healing, I appreciate it very much. I hope to see you next year"
"I just wanted to write and say thank you. Our session was incredible. The conversation was excellent and the session was something unexpected and amazing. I have not been able to stop thinking about it. You opened some new doors to me and I am looking forward to expanding my horizons in the future."
"Thank you for a wonderful time on Thursday night, for letting me get to know you a little bit and for just being who you are! A wonderful, sensual and sexy woman that can hold a great conversation, and did I say intelligent and wonderfully dominant? I loved being touched and teased by you, and I really loved being flogged by you! But I have never had anything like the prostate experience! Thank you again for a great time. Now that the tension and pressure is off I am in a sedate mood, alone at home and grateful for having met and played with you!"
"WOW!! Thank you so much. The afterglow is amazing. There is still a smile plastered all over my face. I just love the way you dominated me. And your outfits… you sure know how to adorn yourself, and your playmates. Outstanding. And then there's that booty. Good God almighty, you are just stunning! I can't wait to be in your presence again."
"Just a little note telling you how much I enjoyed today. The day was incredible. After all was said and done you like my smile!! How cool!! You were right, we both have a lot to smile about. Thank you so much. What a day!! I'll think of you often. You are a special woman."
"Thank you for pushing my limits a bit today. I'm sorry that I had to go "yellow" on you a couple of times. Perhaps it is easier to endure more pain later in the day; or, the state of mind. We'll have to see. My drive back was replete with memories: my ass was empty, my butt was warm, my thighs stung … it was exquisite. Looking forward to the next time."
"I just wanted to say thank you again for a wonderful session. I really had no idea what to expect but you surpassed any expectations I did have. I think I discovered a few things about myself that surprised me – perhaps an indication of things that I will need to explore further in the future. You are a true professional (and I mean that in the best possible way) – your ability to keep the session going kept me focussed 100% and only left me wanting more."
"It was so nice to see you again…thanks for our time together. I enjoyed being your pet and having you experiment on me…Most of all I enjoyed knowing that I am under your power and letting you take advantage of me…and make me cum for you…I hope to see you again…as soon as I know my next time in Seattle I will contact you…."
"Thank you very much for a super enjoyable time yesterday. I felt like a little kid and probably acted like one to. I enjoyed your hard and soft touches, and got a lot of pleasure talking with you as well. You made me feel OK to be having these fantasies and encouraged me to continue having them. I like it when guilt is removed or lessened somewhat. It is such a ridiculous emotion. Your beautiful, smart and have a bright light. Keep it up. Anyway, I wanted to thank you for everything my dear. Until next time."
"You're the best. Today was a great experience. A few hours in a row of that is what dreams are made of. I'm glad you were impressed with the giant prostate that ate Seattle. Just don't create me a reputation as a malignant self-abuser. I know it's your job to be nice, but you are anyway."
"This is going to be a long email, so read it when you don't have plans to have somebody 'all tied up' :)(love your voicemail recording) Where do I start? You are amazing! Thank you so much for the great time today. I am so glad that I decided to come to you for my first time. And to be honest, if it wasn't for you, I might not have ever tried exploring this side of my personality. I looked at the ads on EROS website out of curiosity in new orleans too, but was never interested in meeting anyone. It was your warm, intelligent, and witty website that made me contact you. I was very nervous when I was standing outside your door waiting for you, and even when I was sitting inside. But you made me feel very comfortable by talking about general things at first. By the way, you are very observant 🙂 You noticed that I was a little stiff. Even during the session, you were very warm and loving, which made me feel at ease especially because it was my first time. I loved it when you laid on top of me, your body touching mine from head to toe, and whispered in my ear. I loved your attire! You looked so sexy in it. Oh, by the way, you have beautiful eyes, and the way you looked into my eyes, it seemed like you were looking somewhere deep inside me and knew all my secrets. And your smile is so mysterious in a good way, always made me wonder what was on your mind 🙂 Your hair and your body smelled great! And dare I say, you have a very cute butt 🙂 Loved your hugs at the end…I truly appreciate your sincerity in giving me advice about relationships and exploring my kinky side. I hope to see you again, but if I don't, I will always cherish the experience I had with you today."
"Only one week has passed and I am still relishing each moment of our first meeting. In all my years, I have not met anyone quite like You. There is something much deeper, more genuine than others. Now I am anxiously awaiting my next trip to Seattle to experience and learn even more."
"Thank you again for a wonderful, wonderful session this afternoon. I'm still tingling from head to toe. You are so good, so very good at pushing all of my buttons. I felt so very much connected and energized with You. Even learned and experienced new stuff, just when I was beginning to feel like it was over for me. So glad, we had a chance to meet. Already looking forward to our next session, hopefully, in the very near future."
"I'm packing my bags for home and wanted to again thank-you for a wonderful 
week. They told me before I came that Seattle gets pretty wet but WOW, I really had no idea! Seriously, I'm really going to miss seeing your smiling face and sharing in your energy. BTW — what have you been praying for? I was sitting in a conference session this morning and the thought of you crossed my mind and I quickly had to lay my jacket across my lap :-)"
"I really enjoyed our time!! ?Well, I know one role-play that could go on and on (next you get my report from my female boss and you take it from there!!!) Also, attached is some food for thought – since you are the therapist, the goddess, the wiccan, the strict female to give me guidance to overcome the urge of addictive male masturbation (what a great scene!) Have a wonderful weekend."

*All information here-in is designed for entertainment purposes only. No statement is intended to be construed as an acknowledgment or offer of any service or activity.