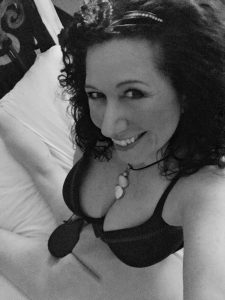 Sometimes I forget that not everyone is on social media. I'm going to try and be better about posting what I share on Facebook and Twitter, selectively, here as well. This moment was captured a few days ago in honor of a friend frighting cancer. She started a tradition of wearing tiaras on treatment days and I and her many friends similarly accessorize in support.
The cause = not so sexy, but the scene sure as hell was, and it brought a very specific smile to her face when she got this pic.
The lucky boy in the picture had many facial expressions that day…I'm sure a smile was in there somewhere, I was a bit focused on tanning his ass.