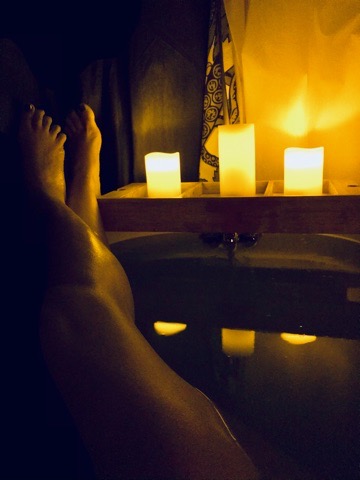 Here's to a much sexier year ahead. Lord and Lady knows it wouldn't take much. Personally I've resolved to push my own boundaries and am determined to Maguyver as varied and vibrant a sex life as possible in 2021 despite current conditions.

Because seriously, fuck 2020.
I had felt it prudent to close up shop for the last few months for reasons that should be apparent if you live on this planet. But in a decision that will hopefully come as a serendipitous start to the New Year for some of you, I'll be tentatively, and selectively, seeing people in-person again starting this very week. I will continue to track the direction cases are trending and will base my availability accordingly. But taking advantage of this window while it lasts, just saying, not a bad idea. Because if 2020 taught us anything, its that the future is uncertain.

So my deviant Darlings, if you have been suffering from similar kink based cabin fever to myself, greatly exacerbated by stringent social distancing, staying in and staying safe like a good little perv, then I think you deserve a treat.
*wiggles fingers suggestively in your direction*

And if you wanna play, but are still staying away of shared spaces (respect), don't forget that video or phone playdates are still a very sexy option. I've been having way too much naughty fun with numerous online gatherings, personal, professional, and even a few performances. I have a great set up and have kinda surprised myself with how much I'm enjoying this new way to hang out and connect with people.

If you haven't read the site in awhile, please revisit the FAQ page regarding my pandemic protocol. I have also adjusted by rates. This was done to acknowledge the risk associated with making my talents available in-person at this time and my ability to offer a low volume private play space. They are also now more reflective of my 17 years experience and industry standards and expenses in my area. I won't be grandfathering in anyone at my pre-2021 rates (as much as I love a sexy GILF) but I doubt that will be an issue for the folks who know first hand the value I bring to our time.
And its unfortunate that this needs to be stated but if you've been going to holiday parties or other indoor gatherings with people outside your household members, doing extracurricular air travel, or regularly dining inside or in those now enclosed "outdoor" options, well then this is NOT the right time for you to come over and enjoy my particular talents. Maybe once we've all been vaccinated. Meanwhile…please make better choices.

Speaking of choices, the opening image of this post was from Wednesday's 3 hour bubble bath, such an excellent choice. The photo below is a still life of the aftermath from my final fuck of 2020. There was much molesting of my man's face with many lovely things, pictured and suggested.