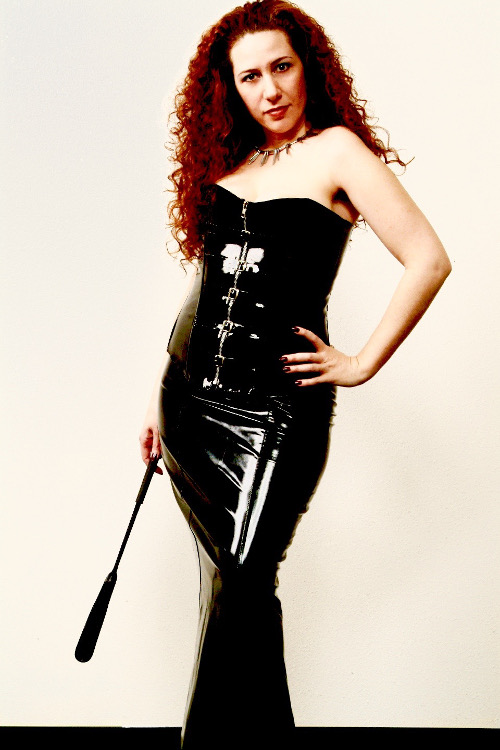 Got a question? 

It's probably answered here. Please take a look at the following list before contacting me. If you still can't find the answers you seek, my email address can be found on the Contact Page.
What Are My Session Options?
Conversation and Coaching – 100/hr
Feeling nervous about all of this? Want to have a meet and greet before committing to playtime? Looking for someone to talk about all of this kink stuff with who can help you figure out what it means for you?Why not start with scheduling a chat!
In addition to being Professional Dominatrix with 17 years of experience, I'm also a Sex and Relationship Coach. Coaching is a great thing to consider: if you are looking for answers and information regarding your kinks, want a safe sounding board to discuss relationship issues, are looking to expand your BDSM skill set, need some dating advice, or could just use a safe space to talk to about sex. You can find more information regarding those services over at my coaching website: TheKinkyCoach.com. *currently updating said site. The rate posted here is the correct one*
Distance Domination – 150/hr
Wanna get naughty but a little kink blocked by geography? I have a sexy solution for you…
As much as I love getting my greedy hands all over my in-person playmates, I also find instructing folks to "take themselves in hand" to be very…stimulating. Whether its whispering what I'd love to do to you, making you do all manner of nasty things to yourself, or sharing a graphic true story about all my sexy adventures, our talk time is sure to titillate.
If you won't be seeing me in person and are unsure which of the above two options is most appropriate for your interests, you can find more information in this blog post.
Domination Session – 250*
Are you ready to play? For a standard length session you should block out a window of 90 minutes from the time you arrive till when you need to be walking out the door on the way to your next engagement. This will allow us time for a pre-session chat, post session tidying, and a full hour of playtime.
Extended Playtime Options – 350* or 450*
Time does fly right by when your having this much fun. I little extra to explore a bit more at a leisurely pace can be the perfect solution? Just request an additional half hour or hour respectively.
Playtime lasting longer than two hours is an option for reliable repeat playmates or very experienced players who are willing to put down a deposit.
*NEW* Talk and Top – 50
If you would like more time at that start of your Domination Session to talk about your interests, maybe sound out some thoughts with an exceedingly experienced pervert, or just prefer a more relaxed start for our engagement, simply request the extra talk time option for a full hour of conversation pre-play.
For familiar friends this option can be enjoyed in my space or at a bar or restaurant in my neighborhood.
*NEW* Talk and Touch – 150*
Because sometimes its easier to let go while being held, I am now offering coaching with cuddling. Think of it as after care, without the before. Sessions last one hour, are performed fully (and comfortably) clothed, can be done seated and reclining, will always entail my being in the dominant spoon position, and while our conversation topics may be sex and kink related, the dynamic will stay strictly platonic and power-play free. If you are looking for something more sensual or involving role-play please schedule a domination session.
Couple Domination Session – 400*
Trying to bring some kink into your relationship? Maybe its already there but you're starting to run out of ideas? Want some guidance and tutoring on how to take on, or switch, roles in an established relationship? Or maybe you'd both just like the thrill of a third person's energy, eyes, and appetite? I love the challenge and discovery of playing with couples. I will insist on speaking with briefly all parties involved and do not offer "surprise" sessions. Couple Sessions typically last two hours to allow extra time for pre, and post, scene chat but figure an hour for playtime. If you would like an extra 1/2 hour or hour the rate is 200/hr*.
Duo Session – varies by provider

Sometimes another pair of hands, eyes, and the additional appetite of an extra playmate are just what the doctor ordered. If you are a greedy little submissive that needs more attention than one person can provide, or are interested in activities that are outside of my offerings, consider inquiring about having someone join us. There are a few specific ladies that I enjoy spending time with, even when no one is naked, but I get along well with most of the other Dommes in town. If you're curious, just ask.
Duo Session with a Male Top
Do you have fantasies involving forced bi-sexuality, cuckolding, or getting toped by a couple? Boy do I have some sexy options for you. Alas, this is only a session option for old friends that I have seen at least once before. And I only discuss this option in-person so emailing to ask about it, especially if I don't know you, is a good way to get blacklisted.
I don't have any/much experience. Is that okay?
Absolutely! Many of the folks I play with are new to BDSM or have only played a few times. And that's totally natural because we all have to start somewhere. So why not get things off to a good start by playing with someone who knows what she's doing, obviously enjoys it, and won't judge you for wanting to explore your own kinky side. You are also welcome to start off with a Coaching Session to chat about your interests if you'd rather meet me without the as much anxiety over what comes next.
Am I too young? Am I too old?
Given my own age, I prefer to play with people who are in their thirties and older. Seeing people in their twenties isn't a hard limit, just a decision made on a case by case basis and hinges heavily on how you follow instructions. And I have always enjoyed the company of individuals with as much, as well as considerably more, mileage than myself. If the motor is still running, I'm quite happy to the wheel and drive.
Do you see cis-women and transgender and non-binary individuals?
Absolutely. I identify as vehemently bi-sexual/pansexual. I support and enjoy coaching/playing with people on all points of the gender spectrum.
Do you offer outcall?
Yes…very selectively. Be sure to mention your interest in this option when you contact me. Travel fees and a deposit required.
What kind of gifts do you appreciate?
Additional gifts are never expected but if generosity is one of your kinks I've listed a few shopping suggestions on my Links Page. A few less plan ahead options that can be readily found in my neighborhood: Wine or weed edibles (introduce me to one of your favorites), whiskey (I prefer Irish), fresh flowers or perhaps a small plant (especially nice on rainy days). And tipping is simple solution and always a nice surprise.
How tall are you?
Physically I am 5'2″ with a curvy but athletic figure. Though for some reason, people always think I'm taller. Safe to say my power and personality considerably exceed my frame.
What size shoe do you wear?
I wear a size 8 1/2 shoe and a size 9 boot. My feet are one of my favorite erogenous zones and they LOVE to be worshipped.
How many years experience do you have?
So very much…I've always been kinky (hello, born this way) but I started actively and intentionally exploring BDSM in the early 90's. I've been playing professionally since 2003.
Do you ever travel?
Typically when I head out of town its usually out to nature for camping or some place special for a big social event. neither of which are very conducive to seeing people for sessions. But if you are interested in having me visit your city, and are willing to put down a deposit toward the endeavor I'm happy to discuss it.
Do you require references?
I found it necessary a few years back to change my policy to requiring references and/or identity verification for all new in-person playmates. You can find more information on this on the Contact Page.
May I use you as a reference?
I am happy to provide references for former playmates as long as it has been no more than a year since we last saw each other. If you would like to use me as a reference to see another provider, please contact me first with the date/s that I last saw you and a few unique things about yourself to help refresh my memory – like where you are from, what type of work you do, anything special you shared about yourself (not what turns you on or what we did unless it was a very unusual fetish). And I'm much better at faces than names so you are always welcome to include a photo.
May I be your personal submissive, pet, sissy, slut, toy, house-boy…?
I always strive to be emotionally available to my playmates, as the nature of our games involves a lot of vulnerability and trust. And naturally, over time, romantic feelings on both sides may develop. However I don't "date" the people I meet thru my website and am also VERY selective with folks I meet thru other means. If what you are searching for is a kinky partner to play with for free you'd best start by understanding all relationships involve a transactional component and its good to be honest about what you are really willing and able to give for what you hope to get. I'm happy to give you plenty of advice and insight in how to go about that during a Coaching Session.
*All tribute is for my time and/or a "fantasy show" only. No offer of any other service or activity is to be implied, insinuated or otherwise agreed upon. Any attempt to connect the tribute to an illegal act will result in immediate termination of communication. All interaction beyond a "fantasy show" is between two or more consenting adults and has nothing to do with any financial arrangement. By contacting me, you are agreeing to the above terms.